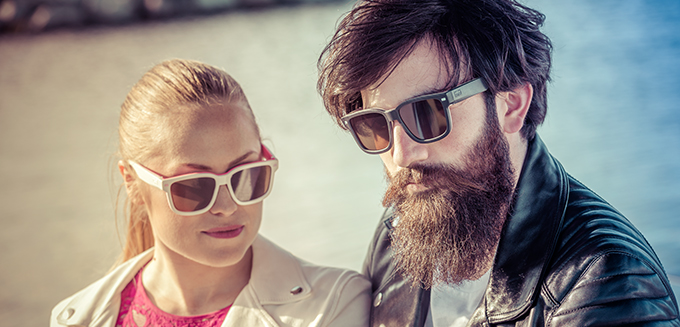 Top Notch Design takes on the challenge of launching sunglasses with variable tint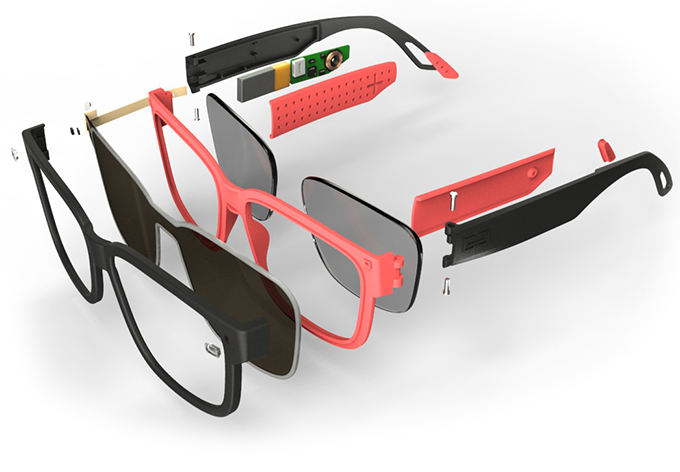 Top Notch Design & Engineering has during the past year been working on the challenge of merging several existing technologies into a novel, highly designed lifestyle product: SKUGGA Eyewear – Sunglasses with Dynamic Tinting Control. The project, which is ongoing, is so far funded fully by Top Notch Design & Engineering.
SKUGGA are sunglasses with dynamic tinting control, letting you live up to your full potential in all lighting conditions. You can choose to control the tint in your SKUGGA either automatically depending on your environment, or manually through an App in your smartphone. SKUGGA has no buttons or complex settings. It is simply controlled by swinging the right temple back and forth.
For your convenience, the sunglasses are equipped with wireless charging through inductive components. For users of prescription glasses, SKUGGA's frames make it possible to integrate prescription lenses from your local optician, so you can wear your glasses around the clock. An integrated UV-meter makes it possible, via the app, to log your daily UV exposure, helping you to stay safe and within recommended exposure limits.
Automatically adjusts the tint according to your current environment
Manually adjustable tint by using the SKUGGA-app
No buttons or plugs – SKUGGA charges wireless
Sensor to log your daily UV-light exposure
Frames adapted for the possibility of integrating prescription lenses
Protects 100 % from UVA and UVB, even when at the lightest tint
For more information on the SKUGGA Eyewear, please go to SKUGGA's Website.
For any inquiries please write to info@skuggaeyewear.com